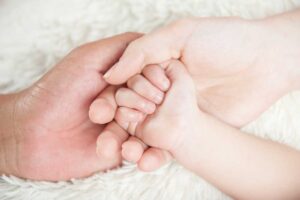 If you are facing an unexpected pregnancy one of your options is adoption.
"The word adoption sounds intimidating," said Marge' Brandt,  Director of Patient Services at RealOptions Obria Medical Clinics. "When a patient comes in and indicates they do not want to terminate the pregnancy and they know there is no way they can parent, I reach out with, "Have you considered making a loving plan for the baby you are concerned about?'"
There are many different levels of adoption today. You can find more out at RealOptions. The most common type of adoption is an open adoption where the birth mom chooses the parents and stays in contact with her child as she agrees with the adoptive parents.  Among the other options are many types of semi-open plans, such as one where the parents only exchange emails or photos.
"Every agency has variances, different forms of each of these," said Marge'.  "There are also relative adoptions and you will need the help of an adoption agency or an adoption attorney who will represent you at no cost to you. There are different options to choose from when considering an adoption and you want to make sure that your needs and desires are being met."   RealOptions has a working relationship with several different adoption specialists and can refer you to the one that best fits your needs.
Over the years the options for adoption have changed with many more levels from which to choose. "But you know what's interesting," said Marge', "the hearts of the young pregnant women, and the pain of the young pregnant women has not changed." That is where RealOptions can help.
"I can look at a young woman and say I do understand," said Marge', "because I have been there". "The part that is so scary is the unknown and what will happen in fifteen years or later. I chose a loving adoption plan for my son many years ago and understand the heart of this matter."
November is adoption awareness month.  If you have questions about adoption or would like to explore this loving option, RealOptions will provide you with real answers without pressuring you to make a decision that is not right for you.
RealOptions has a team of experienced advocates to help you with more than just your medical needs. They can help you with emotional support and refer you to the best adoption agency or attorney for your situation and they will be there to support you every step of the way. Call or schedule an appointment at one of our convenient locations of RealOptions Pregnancy Medical Clinics or go to www.realoptions.net.
400 30th St #401
Oakland, CA 94609
(510) 891-9998
801 Brewster Ave Unit 210
Redwood City, CA 94063
(650) 261-9115
1671 The Alameda #101
San Jose, CA
(408) 978-9310
12 N White Rd
San Jose, CA
(408) 272-5577
33523 Western Ave.
Union City, CA 94857
(510) 487-4357