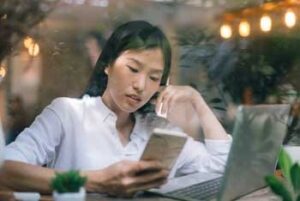 If you are considering abortion and researching your options in the Santa Clara or Alameda County areas, this information may answer many of your questions.
Regardless of whether you are considering abortion, adoption, or parenting, you will need a pregnancy verification and dating of your pregnancy to receive any services from a medical clinic.
"We provide information to the patient so she can make an informed decision," said Christine Kulle, Nurse Practitioner at RealOptions. "We are there to provide information, education, and support in whatever she decides."
"The first thing you need to know is whether or not you are really pregnant," said Kulle.  Real Options offers you a pregnancy test and an ultrasound (if you have a positive pregnancy test) to be fully informed about your pregnancy."
Additionally, in our medical clinic you can receive an official pregnancy verification and dating of your pregnancy. These are essential because your pregnancy options are determined by how far along in the pregnancy you are.
What exactly is a pregnancy verification and why do I need it?
When a licensed medical facility, like RealOptions Obria Medical Clinics, performs a pregnancy test, it issues you a pregnancy verification if the test is positive or negative, and by which method this was verified. This pregnancy verification is the official document that serves as the proof of a pregnancy test and can be used for insurance companies, Medi-Cal, and community agencies that provide services like the W.I.C. program, and employers, and will be needed if you obtain an abortion.  An abortion cannot be obtained without having a pregnancy verification.
Why do I need dating of my pregnancy?
Abortion procedures differ depending on how far along the pregnancy is.  You won't be able to make any decisions about an abortion procedure or other pregnancy options until you know how far along the pregnancy is.
Click here for more information on the abortion pill or surgical abortion procedures.
How Much Does Abortion Cost in Santa Clara or Alameda County?
Abortion services may be available at no cost through Medi-Cal. If you do not qualify for Medi-Cal or have medical insurance that covers abortion, you may be required to pay out-of-pocket. The approximate cost of an abortion ranges from $500 – $2500.
Abortion rates will vary depending on the clinic and provider you select and how far along you are in your pregnancy. A pre- abortion screening at RealOptions Obria Medical Clinics includes a lab grade pregnancy test, an ultrasound if your test is positive, and a consultation with our nurse.
Next Steps
If you are or suspect that you are pregnant and attend school, live or work in the Bay Area we invite you to visit one of our four clinics. Whether you are contemplating abortion, adoption, or parenting, we can help you determine your next step. RealOptions Obria Medical Clinics provides confidential, and medically accurate consultations on all pregnancy options. We do not refer or provide abortions at our clinics.
Call, schedule your appointment online, or walk-in today.
400 30th St #401
Oakland, CA 94609
(510) 891-9998
801 Brewster Ave Unit 210
Redwood City, CA 94063
(650) 261-9115
1671 The Alameda #101
San Jose, CA
(408) 978-9310
12 N White Rd
San Jose, CA
(408) 272-5577
33523 Western Ave.
Union City, CA 94857
(510) 487-4357