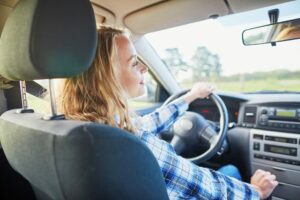 On a spring afternoon Carolanne sat in her parked car with the radio off and windows rolled down. She was enjoying the cool spring air as it blew across the greening grass of the city park and through her open windows. After a very successful day she had just finished updating the sales report on her iPad and decided to take a few minutes to relax. She saw a group of children casually kicking a soccer ball back and forth, laughing and playing as children do, and she felt an uncomfortable feeling rush through her body. Somehow vague and distant, the feeling was both familiar and extremely troubling.
It is true that after having an abortion some women have lingering feelings of regret and feel sad or depressed. "Patients who have shared their past abortion experiences with me have stated that when they were there, in the moment, and the abortion was actually starting, the reality hits them," said Kami Miranda-Halvorson, RN, MSN, and Clinic Operations Manager at RealOptions Obria Medical Clinics. "They actually want to change their mind at that point but then they figure they are already in the situation and need to 'just get it over with'."
In many cases these uncomfortable feelings don't become apparent until weeks or months later and can include nightmares and anniversary date depression. Some women have described the onset of these feelings even years after having an abortion and others have numbed their feelings with drugs and alcohol for many years. The need for recovery is not just for women. Men often have similar feelings when a girlfriend or wife has gone through an abortion. The important thing to remember is that these feelings are normal and you are not alone.
At RealOptions, one of the primary ways that we reach out to our community is to help those who are hurting from their post-abortion feelings. "These people need resources," said Kami. "And we want to help them with that." The purpose of RealOptions is to ensure that women, men, students, and families have a safe place to turn when facing pregnancy decisions, making sexual health choices, and seeking emotional healing from abortion-related issues.
April is Abortion Recovery Awareness MonthTM. It serves as a reminder that you are not alone in dealing with post-abortion issues. "Our Abortion Recovery Programs and resources are full of compassion, grace, and forgiveness resulting in hope, healing and freedom." 1 If you are facing the recurring feelings that come from a past abortion, from severe emotional pain to just a nagging persistent awareness, you may find it helpful to meet with one of our Patient Advocates. Call or schedule an appointment at one of four convenient locations of RealOptions Obria Medical Clinics or go to Pregnancy Loss Healing to learn about different healing programs that we offer.
400 30th St #401
Oakland, CA 94609
(510) 891-9998
801 Brewster Ave Unit 210
Redwood City, CA 94063
(650) 261-9115
1671 The Alameda #101
San Jose, CA 95126
(408) 978-9310
12 N White Rd
San Jose, CA 95127
(408) 272-5577
33523 Western Ave
Union City, CA 94587
(510) 487-4357
Sources:
1 – http://www.abortionrecoveryinternational.org/ourwork/abortionrecoveryawarenessmonth/tabid/61/Default.aspx