Get Involved
Join the SJSU Campus Pregnancy Support Team!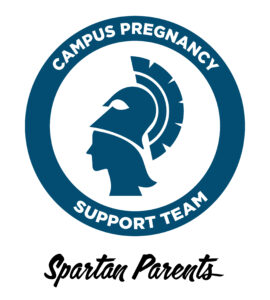 We are a student-led registered SJSU Student Organization that has been serving and supporting pregnant and parenting students on campus at San Jose State since 2008.
Our club involves caring, committed, and compassionate SJSU students and alumni but we also include local community members who have a passion to serve from the Bay Area community as well as the support of RealOptions Obria Medical Clinics!
Event-planning committee:
If you have a passion and creativity for helping with mini events we'd love your help with planning fun and engaging small events and mixers for club members to build community.

We host monthly on-campus mixers and small events.
Tabling volunteer opportunities:
Be an ambassador of CPST by sharing about the club to increase engagement.

Table at a campus near you. Hours are flexible.
Introduce and Connect with Contacts at colleges and Universities:
We are always open to expanding at new colleges and universities. If you are a college student who is interested in having us at your school or if you have any connections at any college or university in the Bay Area we'd love to hear from you.
Contact our Campus Outreach Manager at [email protected] or or call (669) 777-5814.
Interested in starting a club on your campus?
Fill out a brief Interest Form