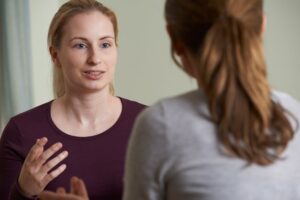 No Insurance Required It's nice to know that many services offered at RealOptions Obria Medical Clinics are free if you qualify and you don't need medical insurance.
RealOptions offers well woman care, STD testing and treatment, pregnancy testing, pregnancy options consultations, ultrasound exams, prenatal care, and aborition pill reversal treatments.
You do not need medical insurance to receive services at RealOptions Obria Medical Clinics.
We want you to have a safe place to turn to when making decisions about pregnancy, sexual health and when seeking emotional healing from abortion related issues. Our board certified OB/GYN physician, nurse practitioner, registered nurses and support staff are highly trained and dedicated to meeting your health care needs.
Here is a recent five-star Google Review about RealOptions: "What a blessing! I came here because I wasn't sure of my options since I don't currently have health insurance. Amanda, Jenny and Laura were amazing. They were super friendly and extremely helpful. Going into this new journey has been scary but coming here, I have been able to put my fears aside. Very thankful for the services offered here. Thank you RealOptions!"
In addition to our healthcare professionals, a dedicated caring patient advocate will offer you material and emotional support as well as local agency referrals such as housing, transportation, and other practical matters. All services at RealOptions are confidential.
If you are facing an unexpected pregnancy you may find it helpful to meet with one of our Patient Advocates. Call or schedule an appointment at one of convenient locations of RealOptions Obria Medical Clinics or go to www.realoptions.net. And remember—there is no insurance required.
400 30th St #401
Oakland, CA 94609
(510) 891-9998
801 Brewster Ave Unit 210
Redwood City, CA 94063
(650) 261-9115
1671 The Alameda #101
San Jose, CA
(408) 978-9310
12 N White Rd
San Jose, CA
(408) 272-5577
33523 Western Ave.
Union City, CA 94857
(510) 487-4357