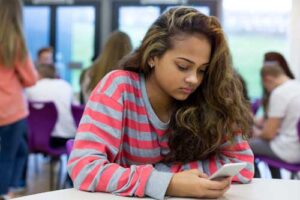 If you think you are pregnant, come to one of our RealOptions clinics for an early pregnancy test. Our pregnancy tests are 99% accurate and done in a safe and private setting.
A late period is the most common first sign of pregnancy, but not the only early pregnancy symptom. "As early as three to four weeks you can experience nausea, have tender breasts, and feel fatigued," said Kami Sparacino, Director of Clinic Operations at RealOptions.  "You can also have a food or smell aversion, frequent urination and some women get headaches."
How do you know if you are pregnant? At RealOptions you will meet with our caring staff and confirm your pregnancy based on your symptoms and a laboratory quality pregnancy test. Our registered nurses, nurse practitioners, and support staff are highly trained about pregnancy and dedicated to meeting your healthcare needs. If your pregnancy test is positive, we will provide an ultrasound exam to confirm the viability of your pregnancy.
In addition to medical services, RealOptions offers support services including how to continue your employment and educational goals when you are pregnant. "We usually sit down with our patients and discuss the time frame, looking at how far along you are, where you are in school, when you have school breaks, etc. to help you stay on track with school" said Sparacino. "Is there a time you can take off so you can have time with your baby before you go back to school?"
You will learn how your pregnancy will affect your educational plans. "Medically they may have some discomfort in the first trimester which can cause them some challenges with schoolwork. But by the second trimester they are usually feeling pretty good.  During this trimester the growth is adaptable so they are not feeling very large. The end of the last trimester is probably the most uncomfortable as fetal growth expands. Women can physically and intellectually do most of their usual functions, especially school work while pregnant, that does not cause physical exertion," said Sparacino. "And there are resources that can help after the baby is born while in school, such as childcare, and some schools actually have student programs where moms help each other with babysitting. RealOptions Campus Outreach Team has resources to assist with emotional, economic, and physical challenges, such as those who breastfeed will need to pump in a comfortable private place, have access to secure (not public) refrigerated storage for breast milk, and working through other details like that."
If you are worried about the prospect of facing a pregnancy decision, RealOptions has the resources to help you through the process including a confidential, accurate pregnancy test, and an ultrasound to confirm the viability of your pregnancy if your test is positive. Call or schedule an online appointment at one of our convenient locations.
400 30th St #401
Oakland, CA 94609
(510) 891-9998
801 Brewster Ave Unit 210
Redwood City, CA 94063
(650) 261-9115
1671 The Alameda #101
San Jose, CA
(408) 978-9310
12 N White Rd
San Jose, CA
(408) 272-5577
33523 Western Ave.
Union City, CA 94857
(510) 487-4357