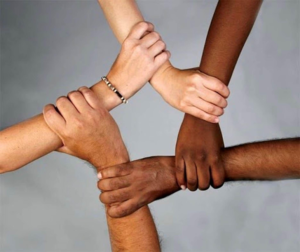 At RealOptions Obria Medical Clinics we stand beside the Black community–making a public stance against injustice, abuse of power, and authority to drive change and support the path to healing. We honor that our nation is built upon a melting pot of individuals, cultures, and color which makes our country unique and special.  But we also recognize that there are implicit biases in all areas of society. Our promise is to be your ally and to serve alongside you with dignity!
For the past 39 years it has been our mission to never turn anyone away.  RealOptions Obria Medical Clinics serves a wide diversity of patients and believes that each and every patient deserves to be treated with care, compassion, and honesty, as well as heard.  We have always existed to serve the under-served and the vulnerable in our communities. If you cannot afford to pay you will not be refused! Our purpose is to provide you, and every individual we see, with judgment free, high-quality, comprehensive reproductive healthcare, and education.  A healthcare program that will help you and your community thrive.
We know that RealOptions Obria Medical Clinics' continuing plan of action may not be enough to fill a void that has existed among many for generations.  But be assured that we are committed to working alongside you, with your community, and with other health organizations to not only keep patient care and confidentiality first, but also to make our nation a better place to live.
Would you like to know more about RealOptions Obria Medical Clinic and Optimal Health Coaching?  Now is the time to learn more about healthy relationships.  Visit RealOptions Obria Medical Clinics website or call 408.978.9310.
Book your appointment online now or call. It's easy!  We will do everything we can to provide you with excellent care!
400 30th St #401
Oakland, CA 94609
(510) 891-9998
801 Brewster Ave Unit 210
Redwood City, CA 94063
(650) 261-9115
1671 The Alameda #101
San Jose, CA
(408) 978-9310
12 N White Rd
San Jose, CA
(408) 272-5577
33523 Western Ave.
Union City, CA 94857
(510) 487-4357