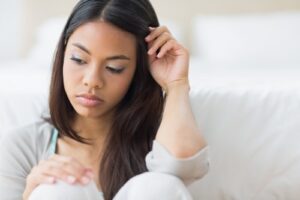 So You're Thinking of Abortion
One of the greatest gifts to humanity is the intellectual capacity and opportunity to make our own decisions. Of course there are many factors affecting our choices, but at the end of the day, we have the power to choose. With any big decision, it is important that our choices do not stem from the popular opinions of the day or unconscious reactions to adverse circumstances. In all things, we have the power to assess our circumstances, take in all the necessary information, and make our decision.
In our RealOptions Obria Medical Clinics, we interact daily with women who find themselves with unplanned pregnancies. These women are facing one of the biggest decisions of their lives: Should I keep the baby? Do I make an adoption plan? Or do I terminate my pregnancy? Unfortunately, many women are unaware of all their options and all the facts before they make this decision.
One in four women will have at least one abortion by the time she is 45.  Anne Baker, who has counseled more than 25,000 women and is director of counseling at Hope Clinic in Granite City, Illinois, says many women spend so much time beating themselves up for getting pregnant that they don't consider the full array of feelings they might have after the procedure. "Feeling rushed, or wanting to 'get it over with,' can be a cause for guilt or regret later," she says. "It's crucial to really think the issue through."
If you are pregnant and thinking about getting an abortion, here are some helpful questions to help you start thinking through the issue.
Am I ready to become a parent?
Can I afford to have a child?
Can I afford to have an abortion?
Have I received abortion information?
What are my plans for family in the future?
Would I want to tell my future children that I have had an abortion?
Would I consider making an adoption plan for my child?
What is the difference between an open and closed adoption?
How do I feel about other women who have abortions?
When do I believe life begins? If you do believe a fetus is a human baby, this will heighten regret.
Can I handle the experience of the abortion procedure?
Is anyone pressuring me to have an abortion?
Would I be willing to tell a parent?
What are the physical and mental side effects to having an abortion?
Most importantly, remember you are not alone as you consider your options. More than a licensed medical clinic, we offer compassionate holistic health care. We have met with thousands of women in the Bay Area since 1981. Schedule an appointment with us today if you would like to discuss your options. Please note that we do not provide or perform abortions. We have convenient locations in the Bay Area:
400 30th St #401
Oakland, CA 94609
(510) 891-9998
801 Brewster Ave Unit 210
Redwood City, CA 94063
(650) 261-9115
1671 The Alameda #101
San Jose, CA
(408) 978-9310
12 N White Rd
San Jose, CA
(408) 272-5577
33523 Western Ave.
Union City, CA 94857
(510) 487-4357
Sources:
http://www.glamour.com/sex-love-life/2009/02/the-serious-health-decision-women-arent-talking-about-until-now/1