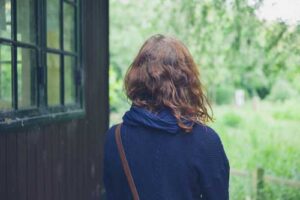 After taking the first dose of the abortion pill some women regret their decision and wish they could reverse the effects. There is an effective process for reversing the abortion pill known as – ABORTION PILL REVERSAL.
"Abortion pill reversal is safe and effective," said Dr. George Delgado, the Medical Director of the Abortion Pill Reversal program. "And women who have changed their minds after making a very big decision are very grateful to have that opportunity to reverse the medical abortion they have started."
The abortion pill, Mifepristone (Mifeprex or RU-486), is taken up to ten weeks into a pregnancy with the intention of causing an abortion. It works by blocking progesterone receptors. Progesterone is the necessary hormone that nurtures and supports a pregnancy. The reversal takes place when extra progesterone is given to the pregnant woman through the first trimester in an effort raise the level of progesterone and reverse the effects of the abortion pill.
The abortion pill reversal procedure is relatively new.  In 2009 Delgado was one of the first doctors in the country to successfully use the reversal procedure. Each month, there are more and more success stories about Abortion Pill Reversal procedures. "By now we have had over four hundred babies born after successful reversals and another one hundred and fifty women are currently pregnant," said Delgado at a conference in April of 2018. "And that many mothers are very happy now that they can have and hold their babies when previously they wanted to abort them."
Progesterone has been safely used in pregnancy for over 40 years for women who were prone to miscarriages. There is no record of birth defects caused by progesterone. The type of progesterone used for treatment is the same as the progesterone made in a woman's body. It is sometimes called natural or bioidentical progesterone.
If you have taken the first dose of the abortion pill and regret your decision and wish you could reverse the effects for the abortion pill, it may not be too late if you act quickly.  Talk with a nurse at one of our RealOptions|Obria Medical clinics who can guide you towards reversing the effects of the abortion pill. We will help you every step of the way. Call now.
400 30th St #401
Oakland, CA 94609
(510) 891-9998
801 Brewster Ave Unit 210
Redwood City, CA 94063
(650) 261-9115
1671 The Alameda #101
San Jose, CA 95126
(408) 978-9310
12 N White Rd
San Jose, CA 95127
(408) 272-5577
33523 Western Ave
Union City, CA 94587
(510) 487-4357
If you or someone you know is in a pregnancy crisis due to taking an abortion pill,  and needs nursing advice, text (anytime 24/7) or call (6am-9pm) to 408-622-9236.