Fertility Education and Medical Management
Our nurses are trained in Fertility Education and Medical Management (FEMM) which can be beneficial for many female issues including PMS, infertility, hormonal imbalance, and more.
Why FEMM?
FEMM is a comprehensive, science-based, integrated women's health program. Our educational program teaches women about their monthly cycles and the important role it plays in their overall health.The FEMM app makes it easy to manage, track, and understand health and fertility. FEMM invests in ongoing research and medical education to bring the best and most up-to-date knowledge to women and their doctors.
Our integrated program makes it possible to get all the help and information you need in one place. Our medical protocols provide an accurate diagnosis and treatment of hormonal imbalances, fertility issues and related problems, not just management or suppression of symptoms. FEMM helps you get the health care you deserve.
If you would like to take charge of your reproductive health, know your ovulation cycle patterns, and make informed choices that are also healthy for you, call us today and set up an appointment. 
Our free FEMM Health app leverages the latest in fertility science to help you manage and achieve your reproductive health goals and create lasting change.
Learn your vital signs to see if your cycle is normal, track your ovulation and period to maintain and manage your overall well being.

Get a personalized hormonal health evaluation based on medical protocols and modern fertility science.

Receive interactive tools to understand your body's biomarkers, and patterns.

Get 1-on-1 support with our certified FEMM teachers and health care professionals.
Choose the goal that meets your needs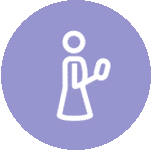 TRACK YOUR HEALTH
Learn what a healthy cycle looks like and get the support you need if you detect symptoms or imbalances.
AVOID PREGNANCY
Understand your fertility and learn how to work with your body to avoid or postpone pregnancy.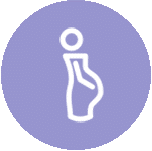 ACHIEVE PREGNANCY
Understand your fertile days and learn how to work with your body to achieve your pregnancy goal.