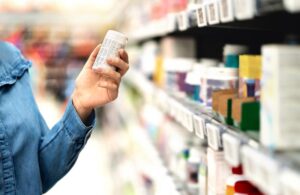 NO, there is not an abortion pill that you should take without a prescription. The abortion pill is different from emergency contraception, sometimes called the morning-after pill. The medication abortion pill will terminate a pregancy.  You should consult with a medical provider, receive an exam, as well as an ultrasound to confirm your pregnancy to figure out how far along you are before the abortion  pill is prescribed. The morning after pill prevents pregnancy and is available over the counter at pharmacies and drugstores.  Ask your licensed medical provider to explain the difference between the two or make an appointment with RealOptions. If you have questions. It is very important to know the difference between the abortion pill and the morning after pill.
FDA Black Box Warning
You should not buy Mifeprex over the Internet because you will bypass important safeguards designed to protect your health (and the health of others). Non-FDA approved drugs carry risks above and beyond expected side effects.
What is an at home abortion?
An at-home abortion is known as self-induced abortion, self-managed abortion, or online abortion.  Any abortion comes with risks and side effects. There are some facts you need to know before making the decision to end a pregnancy at home.
Prior to taking the abortion pills which are Mifepistone and Misoprostol, it is important that you see a licensed medical provider or clinic for a pre-abortion screening exam.
The caring medical team at RealOptions Obria Medical Clinics is available to discuss any questions you may have regarding having an abortion, as well as abortion procedures, and risks associated with abortion. It's important for you to determine what is best for you now and in the future. We have medical professionals that will provide you with information about pregnancy, abortion,  and other related health issues. To speak to someone anytime please feel free to call or schedule an appointment. We provide confidential services and ensure that you have sufficient education to make the right decision for you and your pregnancy. Please note, that RealOptions Obria Medical Clinics does not perform abortions.
If you took the first abortion pill and changed your mind it may be possible to reverse the effects through a treatment called Abortion Pill Reversal. It may not be too late. If you are in a pregnancy crisis due to taking an abortion pill and need nursing advice, text (anytime 24/7) or call (6am-9pm) 408-622-9236.
What should I do if I think I might be pregnant?
If you have missed a period and think you might be pregnant, call or schedule an appointment at RealOptions Obria Medical Clinics or visit www.realoptions.net. Our clinics are open Monday – Friday 9:00am-5pm.  We have taken extra precautions and are following CDC guidelines and recommended medical standards to protect our staff and patients.
400 30th St #401
Oakland, CA 94609
(510) 891-9998
801 Brewster Ave Unit 210
Redwood City, CA 94063
(650) 261-9115
1671 The Alameda #101
San Jose, CA
(408) 978-9310
12 N White Rd
San Jose, CA
(408) 272-5577
33523 Western Ave.
Union City, CA 94857
(510) 487-4357
Citation Sites:
"Mifeprex (mifepristone) Information."  US Food and Drug Administration, 2-5-2018, https://www.fda.gov/drugs/postmarket-drug-safety-information-patients-and-providers/mifeprex-mifepristone-information
"Medical Abortion." Mayo Foundation for Medical Education and Research (MFMER), 7-7-2018, https://www.mayoclinic.org/tests-procedures/medical-abortion/about/pac-20394687
"Abortion Pill Rescue." Abortion Pill Reversal, 2020, https://www.abortionpillreversal.com/
Disclaimer: This website and blog does not provide medical advice, diagnosis or treatment. Content from this website and blog is not intended to be used for medical diagnosis or treatment. The information provided on this website is intended for general understanding only and is not intended to be a substitute for professional medical advice.