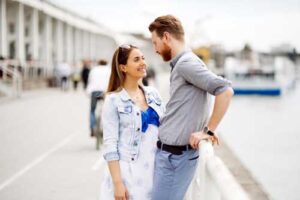 Medical testing for sexually transmitted infections (STI) is one of the many services provided to the public at RealOptions Obria Medical Clinics.
"We offer compassionate and confidential care," said Sandy Rowe the nursing coordinator at the Union City Clinic. "I know there can be a hesitancy to come in because of what people might perceive about getting tested. We want folks to know that they can come in, get tested, and treated (when needed) for their optimal health."
If you are concerned about your health please come to RealOptions Obria medical clinics where we offer medical testing, diagnosis, and treatment for chlamydia and gonorrhea for those who are sexually active.
"80% of women and 40% of men have no symptoms of sexually transmitted infections (Center for Disease Control, 2017)," said Rowe. "What you don't know can really hurt you. It is important to know. Be healthy and get checked."
You cannot tell if your partner has an STI just by a visual examination. "There has been a 22% increase in chlamydia since 2013, a 67% increase in gonorrhea, and a 76% increase in syphilis (CDC, 2017)," said Rowe. "We focus on STI and STD (sexually transmitted disease) testing and education for men and women."
When a woman is pregnant it is important to test for all STDs. "There are plenty of medications we can use for pregnant women who do have positive STI test results. "Untreated infections can have serious outcomes for mother and baby," said Rowe. "We give information in accordance with the latest medical facts and methods of healthcare advancements."
You owe it to yourself and your loved ones to be safe. In addition to confidential STI or STD testing and treatment for you and your partner.  RealOptions Obria Medical Clinics offer emotional and social support with our compassionate staff who is ready to help you. Call or schedule an online appointment at one of our convenient RealOptions Obria Medical Clinic locations.
400 30th St #401
Oakland, CA 94609
(510) 891-9998
801 Brewster Ave Unit 210
Redwood City, CA 94063
(650) 261-9115
1671 The Alameda #101
San Jose, CA
(408) 978-9310
12 N White Rd
San Jose, CA
(408) 272-5577
33523 Western Ave.
Union City, CA 94857
(510) 487-4357
CDC 2017 https://www.cdc.gov/media/releases/2017/p0926-std-prevention.html